Who is online?
In total there is
1
user online :: 0 Registered, 0 Hidden and 1 Guest
None
Most users ever online was
11
on Sun Jan 09, 2011 9:03 pm
Statistics
We have
17
registered users
The newest registered user is
flurlara
Our users have posted a total of
512
messages in
104
subjects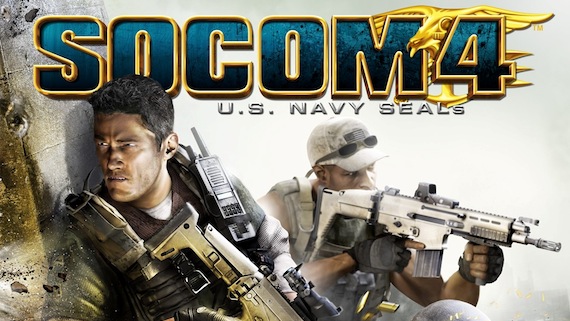 Does Socom 4 Live up to all the Hype?Graphics
: Socom 4 has surprisingly good graphics. Now, why they aren't Uncharted or Gran Turismo 5 Graphics, they are still really good. I would compare them to something like Killzone 3. They characters have lots of design on them, as well as the guns and maps. I give graphics a
8/10
.
Audio
: The audio is good, but they could have made it a lot better. The voice overs are absolutely amazing. The actors did a great job with this game. The music is also really good. It has an uncharted style to it, with the bongos and what not. Although the music and voice overs are good, some of the other sounds in the game are not to great. I feel that they should have made the gunshots more realistic. Several of the guns sound like the laser guns from star wars, which they shouldn't. others sound to much like a pop and not an explosion, some of the sniper rifles to be exact. Some of dialog seems to repeat itself as well. I've found many times where I play as one of the characters online and he seems to repeat the saying "I'm going to break your neck" over and over again. It can be very irritating. In total, I give audio a
6.5/10
.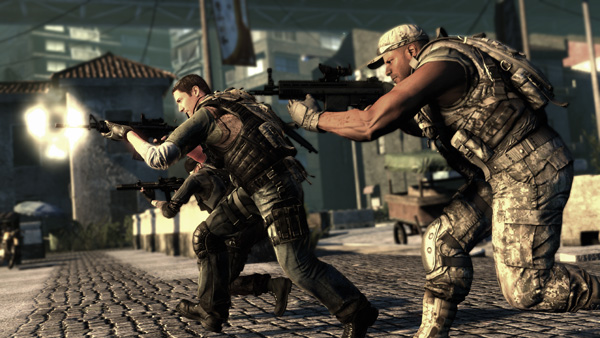 Story
: The story is alright, but it feels like there are a lot of holes in it at times. I can't really give away to much, but basically, you play as an awesome NATO Commander throughout most of them game. His task is to stop a group know as clawhammer from using WMD's in only 6 days. It's has a nice storyline, but at points you won't understand whats going on. I give story a
7/10
.
Game-Play:
Game-play is pretty good but is a lot different compared to past Socom games. It's the same third person shooter style, but has slightly different controls. It's hard to explain, but basically, if you are used to past socom games, then you might have trouble getting used to the controls in this one.Throughout most of the game, you play as the NATO Commander, but for several missions, you get to play as 45. 45 is a part of the Korean army, and she (Yes,
she
) joins your squad earlier on in the game, along with her useless partner, Chung. During the missions you play as her, you have no squad, you are on a stealth mission. Your objective is usually to go in and sabotage something or obtain intel. During these missions, you have to stay out of the light, perform stealth kills, and lure enemies out of your way, to get to your objective. It's a nice change to the Socom style, but can be very hard at times. Online play is great, except for the fact that there are no longer any lobbies. I really liked lobbies in the past games and I was surprised when Zipper announced they were doing away with them. Other then that, online play is still really good. I also got the playstation move and sharpshooter bundle, so I have some experience with that as well. the move responds surprisingly good for it being a third person shooter. I've heard it was excellent with Killzone 3, and it seems like it is with socom 4 as well. In total, i give Game-play a
9/10
.
Lasting Appeal:
Socom 4 brings back its phenomenal online play, which has always been one of my favorite things about the series. Online is great, especially with the 5 player custom co-op missions. I give lasting appeal a
10/10
.
Socom 4 is a good game, but not as good as some of the other shooters on the market right now. Socom 4 gets an
7.5/10
from me.
Admin





Posts

: 152


Join date

: 2010-09-12


Age

: 22


Location

: Georgia





Similar topics
---
Permissions in this forum:
You
cannot
reply to topics in this forum